Orlando Business Journal is honoring Central Florida's 2022 Fast 50, our annual list recognizes 50 of fastest-growing private companies in Central Florida.
These companies are headquartered Orange, Seminole, Osceola and Lake counties. The firms are ranked based on their percentage of consistent three-year revenue growth, between 2019-2021.
---
No. 7 Armel Real Estate Inc.
Orlando-based Armel Real Estate is a full-service, boutique real estate brokerage specializing in the personal and professional representation of sellers and buyers of luxury residential homes, land for development, golf courses and operating businesses. In the last year, the firm has experienced plenty of excitement, said broker/owner Deanna Armel, including:
Armel served as a guest expert on Orlando real estate on Fox & Friends National News, Channel 6 News locally, as well as on the "Designing Spaces" TV show.
She was chosen by one of the most recognizable Hall of Fame college football coaches, Lou Holtz; selling his estate in six days; and helping him find an off-market home to fit his needs in a very competitive real estate climate with little to no inventory.
She personally sold nearly $80 million in real estate.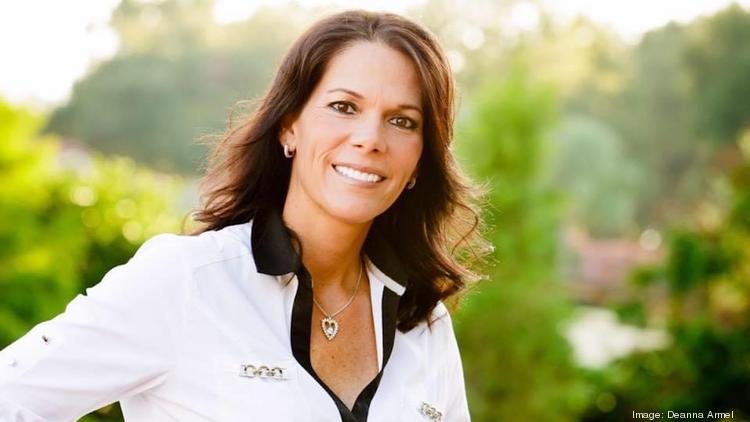 Here's more from Armel:
What's the secret to your company achieving such fast growth? Compassion, professionalism and service. We cater to the story of each and every individual we serve as well as to our colleagues in the business. We have served many notable clients and professional athletes, which has not only given us a tremendous presence in the high-end luxury market but also has propelled our company name to a different level. Our services translate to relationships that last a lifetime and our business is based on 100% referrals.
What's the biggest challenge your rapid growth caused? Balancing work and personal time, but in this business, you have to capitalize on what the market gives you. Work always comes first for us and we are pushing forward for more.
How have inflation or supply chain issues affected your business in the last year? Both affected our business but only in terms of time. Renovations still happened, even if on a smaller scale, and new construction still happened, just with much longer closing dates. With the interest rates being so low last year, it helped buyers offset the higher costs of materials and higher sale prices. Buyers still bought and sellers still sold.
Are you currently hiring? All of my agents are independent contractors, but I am always open to bringing on hard-working, experienced, ethical real estate agents who are in the business to help others.
Is your company's workplace setup in-person, remote or hybrid? Real estate requires a physical office but most agents work from home or remotely.
What does the future look like for your company? Very bright as we continue to grow and secure our roots in Lake Nona, one of the fastest-growing, most innovative areas in the country. As a resident of Lake Nona Golf & Country Club, I have been blessed to facilitate multimillions of dollars in real estate transactions each year within my own community. As these successes continue, the future of this company shines brighter and brighter.
Your advice to other local businesses on surviving this challenging economic environment: Be authentic and work hard. Cultivate and remain connected with your past and current clients as they will be your support for the present and your future.